Supply chain management is integral to any business. Whether you're a huge international company or a single-premise eCommerce business, working to meet the constantly shifting ebb and flow of supply and demand can be much more complicated than it needs to be without a sufficiently optimised supply chain. By taking the time to assess your entire supply chain from sourcing goods, storage and export, you can review your current processes and improve any areas that may be lacking. But to do this, it's essential to consider the whole chain, including the available inventory storage setup.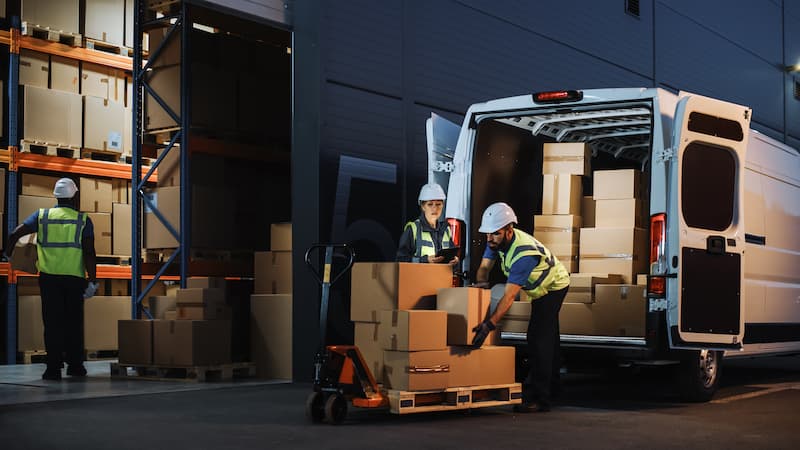 The Three Supply Chain Phases
Supply chain management is something that is too quickly taken for granted. However, without a straightforward, organised plan for acquiring items, you'll find an unbalanced inventory that will create a lot of headaches in the long run. Three main supply chain phases will govern how you deal with your incoming products.
Design is the first vital step in deciding where and how you will get your sourced goods. This step is very personal to what you're selling and will be unique to your business. Ensuring you have an effective, adaptable plan for your supply chain will dictate many other aspects of your business, such as how much inventory space you'll need
Planning is when you take the previous step and adapt it to fit the current situation. For example, all retailers will have seasonal booms, such as the Christmas season. Maintaining a single supply chain plan consistently all year round will result in you losing out during these peak times. Adapting your supply chain to suit the increased demand of a peak season is easily assessed when choosing effective plastic storage solutions such as stackable crates. You can save a lot of time deciding how much space you have to use if your inventory is organised well (more on this later).
Execution is where you take the first two steps and act on them, but it also includes monitoring the physical transportation of these goods, either from a supplier to your storage or from your inventory to a customer. This is why it's essential to assess your whole supply chain, including your available inventory storage.
The most effective inventories are beautifully balanced to accommodate your entire product line and avoid having to replace anything with a 'sold out' sign or, worse, having to reject orders due to lack of stock. By taking these three phases into account, you can anticipate the supply and demand of your business ahead of time and ensure you always have enough of what you need and sufficient space to store it all.
Optimising Your Inventory Management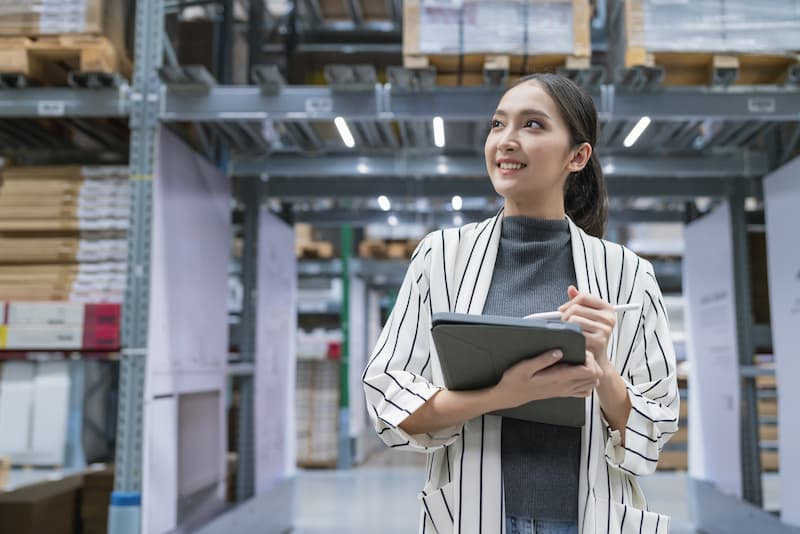 The physical storage of your stock is not just a matter of square footage. To maintain an optimised supply chain, you must have an organised inventory supported by effective inventory management. Inventory management can come in many forms, but they are all intended to give you increased confidence regarding what you have to sell and what you need in the future.
Stock analysis is deeply connected to maintaining a solid supply chain. By filtering your entire stock into "ABC" categories, you can prioritise specific items and quickly decide how much of them you need at any given time. The ABC method is where you grade your products by their profitability to your company, with A being items that provide the most profits and C being the least profitable. By committing to this form of inventory efficiency, you'll be able to streamline your stock and maximise your earnings.
Unfortunately, no matter how detailed your inventory management is, it can only take you so far without organised storage space.
Inventory Stockroom Efficiency
To get the most out of your inventory management, you must ensure your storage space is efficiently organised. There are many straightforward solutions for combining the physical solution with the previously described management that will enable you to optimise the way you use your supply chain significantly.
Utilising vertical space is one decision that will make a remarkable improvement. Keeping all your stock on the floor limits your mobility in finding what you need and your organisation's choices. By choosing a plastic shelving unit to stack your products on, you can immediately create more storage space in a safe, organised manner.

Labelling the storage boxes holding your products is also an excellent idea that will enable you to find what you need much faster. This can be done in several ways. One way is to choose adhesive labels to attach to the outside of the boxes on your plastic shelving units and then remove them when they are not needed. In addition, having the labelled side of your packages all neatly stored on shelves will make inventory checks significantly easier.
Another way is to employ Euro stacking containers. These containers work remarkably well with the previously recommended ABC system. Each box is a multi-purpose, colour-coded box, and each colour can be assigned to one of the letters. When combined with labels associated with your inventory management, this process will easily categorise your inventory into those vital three options.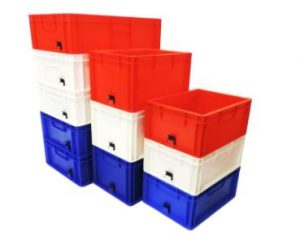 Recycled Plastic Inventory Storage
Allison Handling is one of the UK's largest independent stockists of recycled plastic storage shelving and containers. We supply a broad range of practical solutions for many different companies.
Browse our entire product range online and discover the improvements we can provide for your current setup.